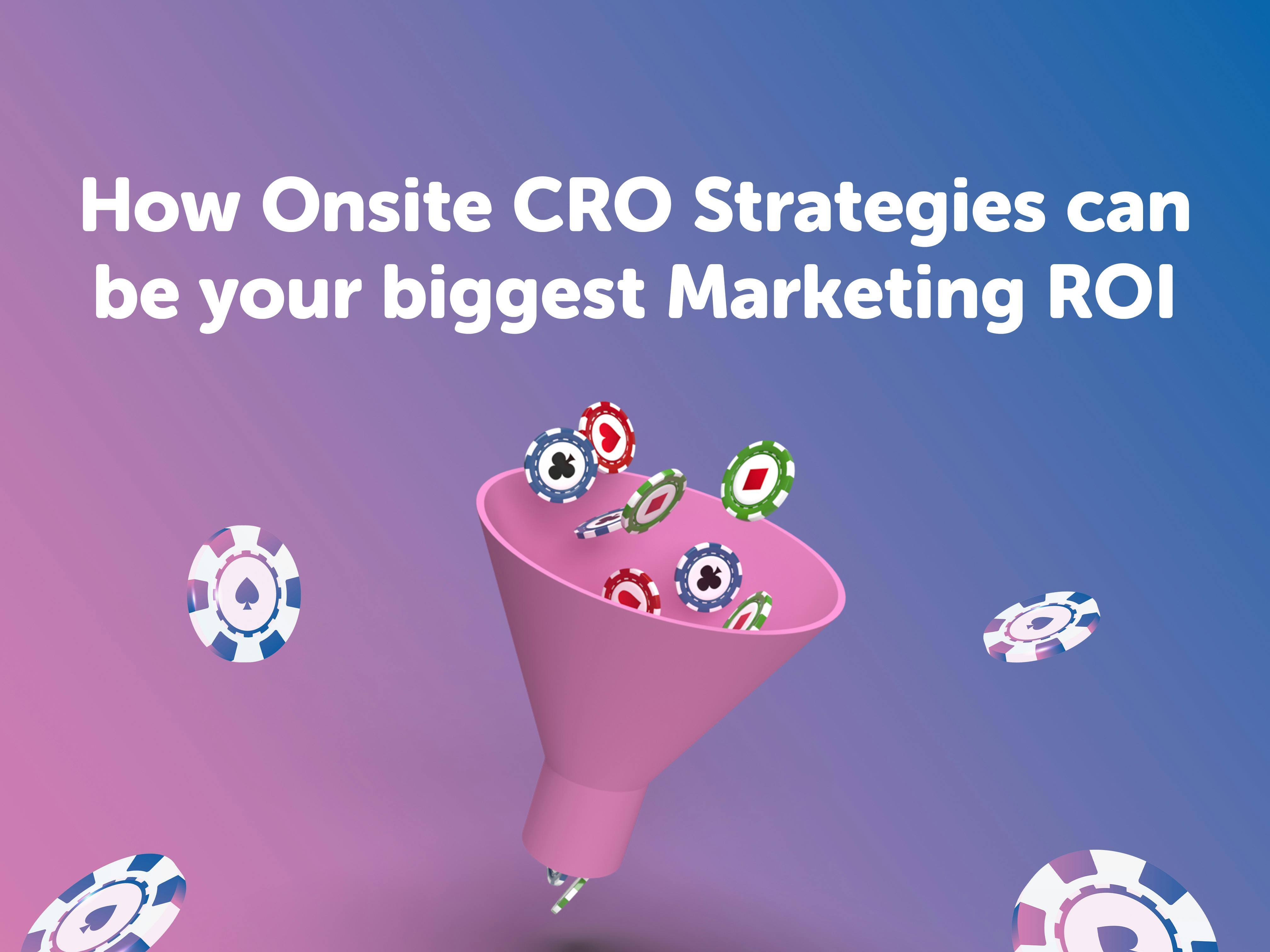 It goes without saying, Onsite CRO Strategies are very under utilised in the iGaming industry. Operators focus a large portion of their marketing efforts in Affiliate Marketing, Brand Awareness and driving traffic to their websites. So much so that working that hard earned traffic even harder then becomes an afterthought.
On average the typical conversion rate of iGaming traffic to sign up & deposit is 6%, but iConvert's iGaming clients see an average of 10%+ every month. So this poses the question, why?
Why do iGaming operators think their job is done as soon as the player first lands on their website and avoid using Onsite CRO Strategies? When this is in fact the most crucial part of the initial player journey, and the most profitable for the operator.
The possible reasons for this are as follows:

• Onsite Conversion Rate Optimisation is a relatively new concept to the iGaming industry.
• When new technologies or strategies are introduced, there is always a period of education and research before it becomes widely adopted.
• An assumption of high costs and heavy integration. Which is not true, CRO Technologies has the highest potential to become your biggest return on investment.
The reasons why Onsite CRO Strategies can be your biggest Marketing ROI.
Onsite CRO strategies means, deploying strategies such as exit intent, gamification and more which works with the traffic currently on your website to improve the conversion rate of that traffic. For example, if your players are signing up but not depositing, this is a crucial point in the player journey to target that player and push them towards depositing.
Onsite CRO allows you to test and refine your website's design, messaging, functionality and player funnels based on data-driven insights, so you can make more informed marketing decisions.
Deploying CRO technologies is incredibly light on integration, as so it should. Slow page loads is one of the main reasons players leave a website. No software company you integrate with should provide a service which slows down your website. For example, you could integrate with iConvert within minutes using just one line of Javascript, or through Google Tag Manager and never see a dip in your website speed.
Heatmapping software can especially help you identify and address the specific barriers that are preventing your visitors from converting, such as confusing navigation, wordy sections, confusing call to actions, areas they assume are clickable which in fact aren't. Your players are your greatest asset in digging through the data, they may even tell you which slots games they prefer the most!
There are a handful of CRO companies out there who provide CRO services, but iConvert is the only company who is wholly dedicated to the iGaming industry. Onsite CRO is very cost effective too. At iConvert, our clients see an average return on investment of 300:1. Meaning for every £1 you spend with us, you could see an extra £300 coming to your Casino or Sportsbook every month.
Improved conversion rates can lead to a higher player lifetime value, which can have a significant impact on your long-term revenue and profitability. It can improve the customer experience by delivering the right message at the right time based upon specific player behaviours.
If you'd like to discuss how Onsite CRO strategies from iConvert can help your Casino or Sportsbook. Book a meeting today.