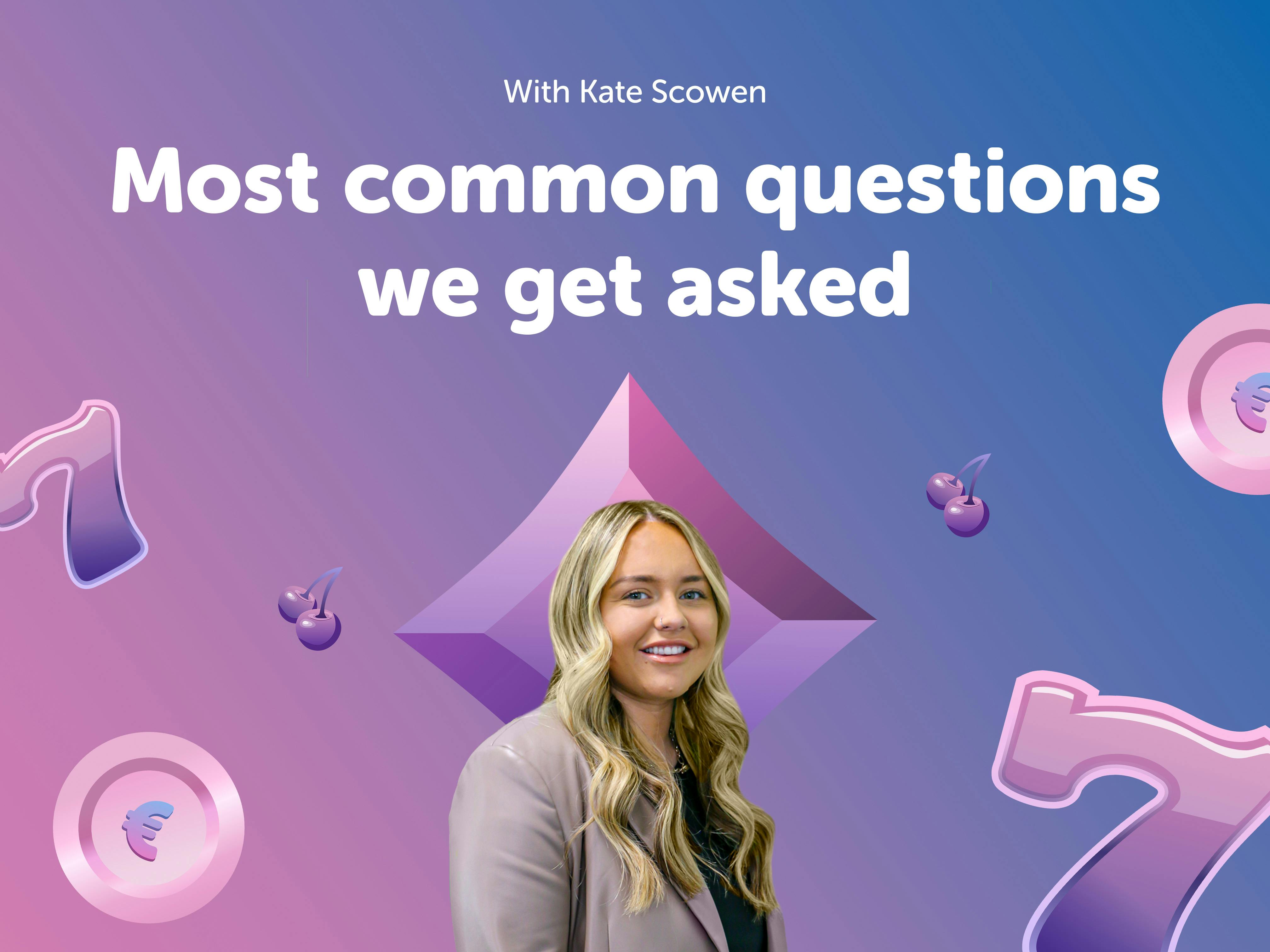 Following our visit to ICE London, we soon realised after conversations with operators that we were getting asked the same questions, so we thought we would make operators, and our lives a little easier by creating a brief video covering these questions.
This is of course just the tip of the iceberg of questions we get asked on a daily. Like any new technology, CRO in iGaming is still a relatively new subject which some operators are only just discovering in the past couple of years (if even considered at all), but it is proving to be one of the most profitable strategies that can be employed.
Q1. So, why should Operators use iConvert?
A1. In short, iConvert helps Operators convert more of their hard earned traffic into new players and deposits. In iGaming, the typical conversion rate stands at around 7% of all traffic landing on a website to sign up and deposit.
We utilise the traffic from Search, Social, SEO, PPC and Affiliate funnels that get sent to your website and work them harder with strategic behavioural campaigns and gamification to maximise the amount of players who sign up vs. who still leaves. On average, iConvert's products can increase your sign up rate on average by 10%+.
Q2. Are you tracking my deposits and registrations? What type of data are you going to store?
A2. We'll only store data on anything that iConvert influences. We won't store your typical player data such as names, addresses, their account balance or any other personal information. We'll only store data relevant to what we influence. The way we do this is that as soon as a player has landed on the website, we drop an iConvert pixel on to the player and assign them a random user ID. By using that random ID, we can track their journey through the site.
Q3. So how do we integrate iConvert on to our website?
A3. iConvert integration is one of the easiest to do in the iGaming industry. It is simply one line of code that you put into the <head> tag on to your website, or you can integrate through Google Tag Manager. This can be done in minutes and it won't slow your website down, the code is 19kbs in size, ideal for internet speeds globally and it will load asynchronously with the website.
Q4. Is this not something that we can do ourselves in-house?
A4. 100% if you have the facilities, resources and time to do that. But you need to ask yourself the questions. How many dev hours will it take you to create? Will you have someone dedicated to fully managing this software when operational? How much money will you lose in the meantime while you are developing it? Who will analyse the data? If it's that easy, why aren't you doing it already?
And so on. It makes more financial sense to use iConvert where the platform is already there, you have expert strategists managing your campaigns, a team of developers dedicated to your CRO, a team of designers ensuring it seamlessly communicates with your current website and branding. When you weigh up what could be at least 10+ people to actually make your onsite CRO effective, why would you build it in-house and pull focus away from other areas.
Q5. So you guys will make all of the designs for us? All personalised?
A5. Yes of course, we have a team of dedicated designers who live and breathe CRO every day. They will ensure all campaigns that appear on your website feel like they belong there. By using high-level player psychology, your designs will be optimised from day one towards our best practices. All we ask for is your brand guidelines, and we'll do the work from there.
Q6. How would this work if the traffic came from different geos or specific affiliates?
A6. Really simple, if you can provide us with the affiliate ID., we can very easily differentiate where traffic comes from and trigger campaigns according to the related affiliate. If you have one welcome bonus specific to one affiliate, and a second specific to another affiliate, we can ensure the correct traffic sees the correct bonus and maximise your returns on each channel - personalisation is key!
Q7. How is iConvert priced? And is there a trial period?
A7. iConvert is flexible. If you prefer to work with iConvert on a CPA (Cost Per Acquisition basis) we can accommodate that, but historically the cheaper option for Operators which generates the highest ROI has been to choose a 12-month contract. In this contract, you can pay monthly, quarterly or the full year up front.
iConvert is so confident we will perform, that we offer a 30 day proof of concept period alongside a 'money back guarantee'. If for ANY reason in the first 30 days, you aren't happy with the results… you don't like your account manager (never been the case luckily), any reason whatsoever; iConvert will refund you your 'proof of concept' in full.
There are a handful of CRO companies out there who provide CRO services, but luckily for us iConvert is the only company who is wholly dedicated to the iGaming industry. At iConvert, our clients see an average return on investment of 300:1. Meaning for every £1 you spend with us, you could see an extra £300 coming to your Casino or Sportsbook every month.
Q8. How can I see the results and the impact of these campaigns?
A8. You can follow in real time any results that you get through the iConvert dashboard. From here you can see all statistics obtained from the campaigns on a detailed level, you can switch campaigns on and off and you can create your own campaigns. In your iConvert contract, we allow you to add unlimited members of your team to join the dashboard and we also don't restrict you to a set number of campaigns like other CRO companies.
iConvert is dedicated to continual development, we're constantly adding new features and in the near-future we will be releasing an iConvert University for you to learn more about CRO strategies in iGaming and how to get the best out of your campaigns.