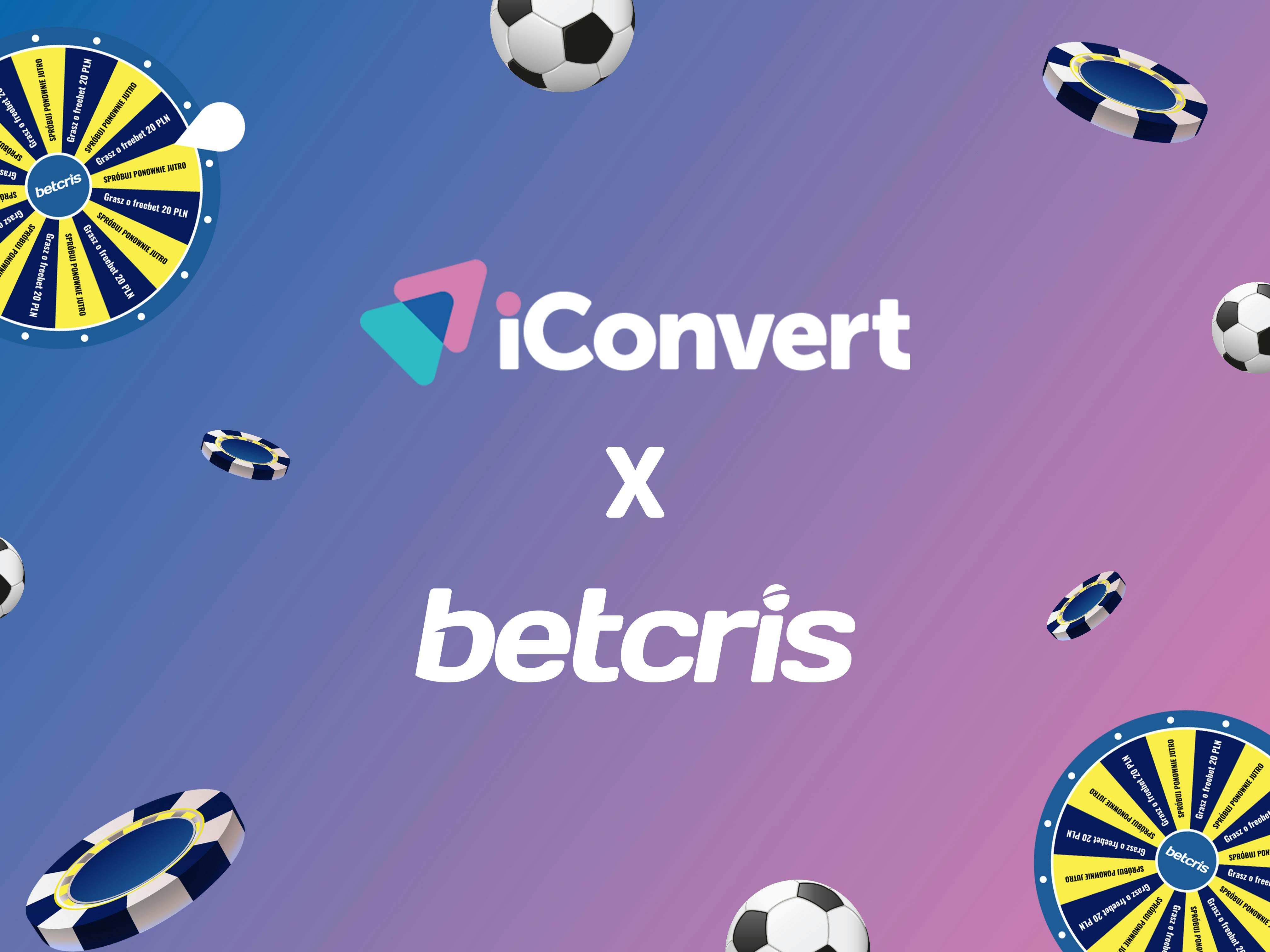 iConvert are delighted to announce the release of our first daily wheel of fortune ever, with the legendary sports betting brand and pioneer in the industry, Betcris Poland!
After a total of 22 years in the business, there's no doubt of Betcris' initial successes, then bolstered by taking things online throughout the growth process. One of the favourite destinations for sports betting, the brand offers competitive pricing and reliable payouts, along with sports betting and casino entertainment - and fantastic opportunities to place wagers on different events.
Recently, the industry heavyweight partnered with iConvert to really take things to the extreme!
The wheel was designed to help the brand maximise their player engagement and retention, and will be used to encourage players to come back daily to try their luck for a chance of winning big.
The brand adding gamification strategies to the website will see an increase in returning players. The wheel presents players with the opportunity to return day after day for a chance to win big - will they land on a winner, or have to return tomorrow? Players are then required to answer 3 multiple choice questions - get them right, and they are emailed a discount code to enjoy!
Ashley Wood, CEO at iConvert commented: "It has been a pleasure to work with Betcris Poland on their daily fortune wheel and an honour to help them develop their acquisition and retention strategies through gamification. We're excited to see what's in store for the brand in the coming months and it's a delight to be welcomed to be a small part of their successes and to work with such a pioneer in the industry".
Iwona Gniech-Janicka, Head of IT & Development Betcris Poland said: "Betcris team constantly works to develop and enhance our Platform. We wanted to offer our players a unique product that fits perfectly into the popular and engaging gamification trend. iConvert's solution made it possible to retain the user for the longest time on our website, which translates to their greater involvement in our entire Platform."
We are delighted to continue to work with Betcris Poland, and to watch their already fantastic growth become even more amplified over the coming months.