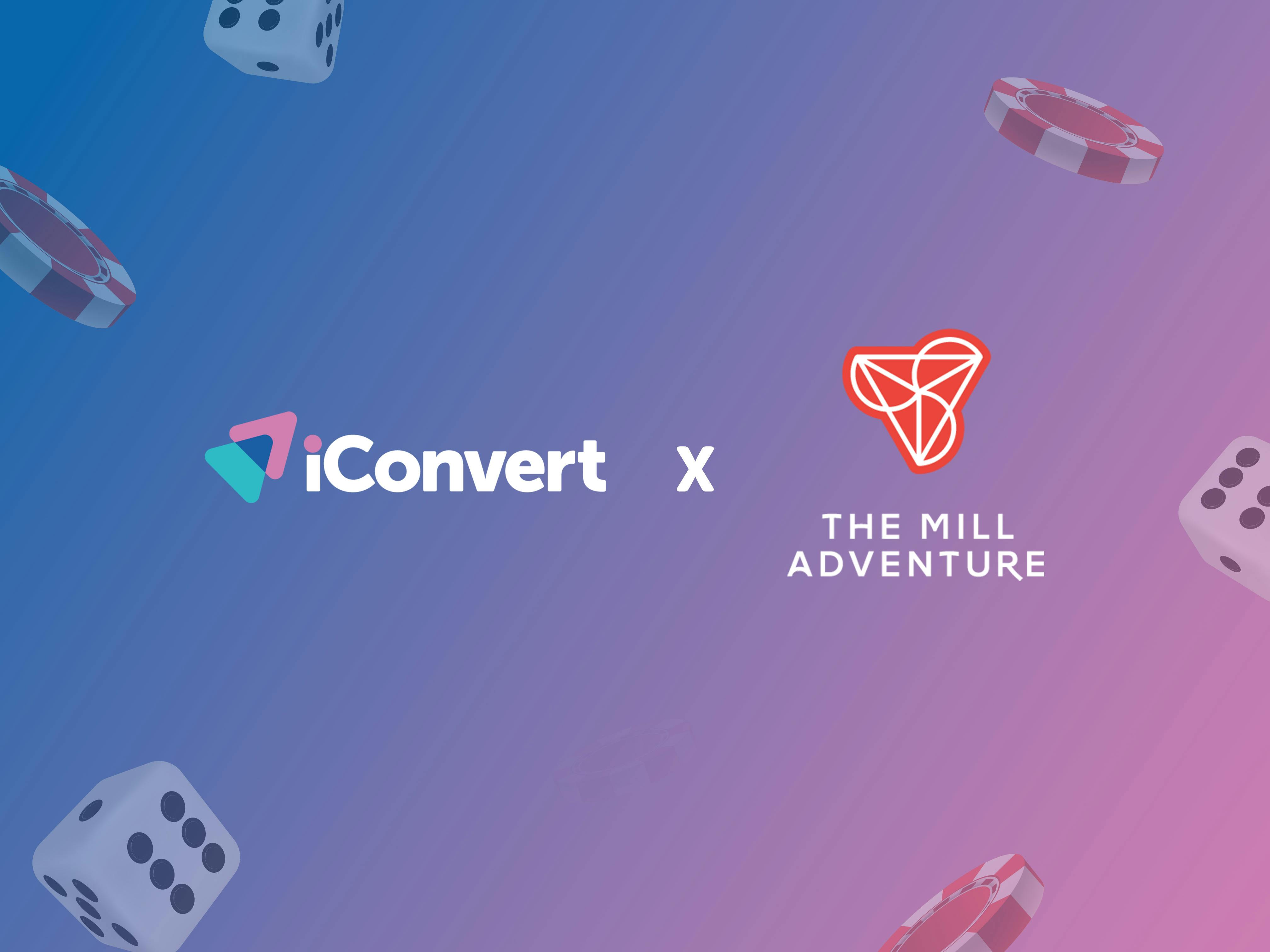 iConvert are delighted to announce a brand new partnership with The Mill Adventure.
Their huge focus on data, segmentation and reporting were the key reasons behind the collaboration, as they align perfectly with our own focuses. Personalisation and data are the driving forces behind our software, helping to increase operators' conversion rates. We were also excited to hear about the focus they put on operational automation for their partners, which was music to our ears!
As an additional bonus, The Mill Adventure's promises of efficiency and innovation mirror our own goals, so working with such an impressive brand felt like the natural and most logical next step.
This new partnership promises to help us ensure that everything moves forward as efficiently and quickly as possible, allowing us to future-proof our software and plans for the upcoming years.
"We are delighted to work with the Mill Adventure. We believe the partnership between The Mill Adventure and iConvert will allow the brand to level up this fantastic experience even further for their clients! We're really chuffed to have the brand on board!" - Oliver Mitchell, Senior BDM at iConvert
We're hugely excited for the months to come and what's in store for iConvert and The Mill Adventure clients.