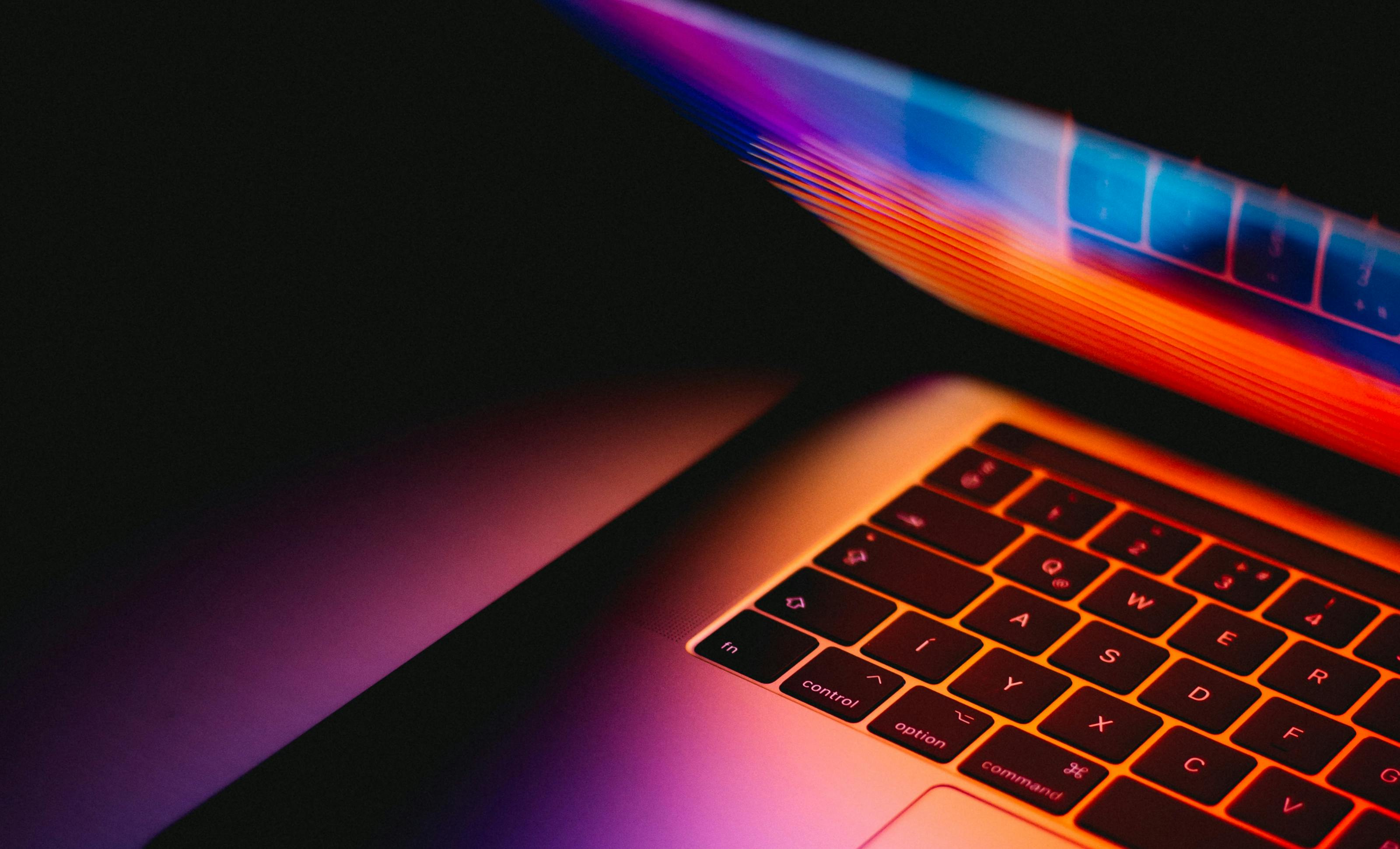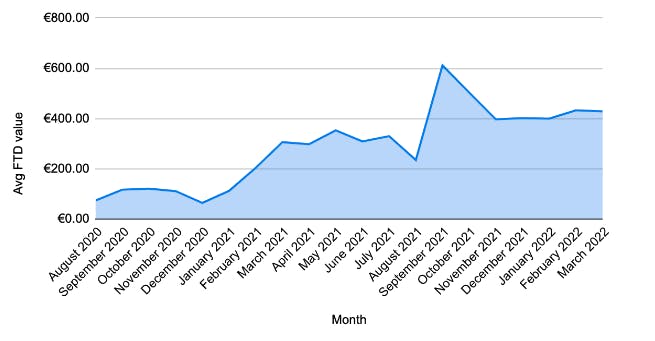 We know - you're sick of hearing about the pandemic. So are we! However, we rely on data for all our decision making, and we believe that you should, too.
So, we took a deep dive into all our stats and thought we'd share a few insights, to provide you with the understanding you need to better future-proof your marketing plans and any reactive 'contingency' campaigns you may need to have prepared, should any more changes to the 'norm' take place, to ensure you remain profitable for the foreseeable.
Let's look at average FTD values. Throughout 2020 and 2021, the world was in varying states of lockdown. In many countries, there was also a work-from-home mandate in place, for everyone but essential workers, such as healthcare or supermarket workers. For many people, job security was brought into question, with the majority reporting a feeling of uncertainty being away from the office/ their regular workplace - causing a knock-on effect to the confidence reported in financial security. According to Beauclair, in the UK there was 11% less spent since the pandemic began in March 2020 - we can see a lower average value of FTDs throughout 2020, which we imagine is reflective of their feeling towards financial security in the initial year following the announcement of COVID-19.
We then saw the average FTD value pick up a little throughout the first half of 2021! Throughout 2021, there was a steady increase up until July 2020, indicating that people were becoming more secure in their spending habits and job security as people became more and more used to the new normal.
We then saw a decline in August 2021, following the lifting of restrictions on July 19th (where you could meet with an number of people outdoors or indoors where those who originally preferred land based casinos made their way back to their favourite venues, relishing in their newfound freedom - which could contribute to the decline in average FTD value, if a large portion are placing their bets in person, bringing down the average value. Additionally, those who were double vaccinated, no longer had to self-isolate
The next significant change seen was the decline between September and December, which could be bettors keeping an eye on their expenditure in the run up to the festive period over Christmas. Additionally, there had also been a plan announced for managing COVID-19 for winter as 'thousands' more daily cases were reported, so more people were spending time isolating at home.
In 2022 to date, we saw healthier levels with regards to the average FTD value; sitting roughly at the €400 mark. Interestingly, since the announcement of the increase in cost of living in February 2022, we saw a slight decline (1%) in March, after seeing an increase in January. Not hugely significant, but a decline nonetheless - it will be interesting to follow the progression here as the higher cost of living settles in.
So, what can operators do to plan for future potential shifts in financial security?
Be aware that players may need that extra push
Players that come to the website are showing that they do want to play, however in times of financial insecurity they may be seeking a little extra push. Consider utilising an attractive welcome bonus to help convert people who may be feeling a little cautious where job or financial security may be concerned - it has to be worth it to them to place that higher FTD - what will they get back from it?
Fully optimise your website
By applying CRO tactics to your website, you are making it easier for those players still coming to your website to convert. Ensuring that you are testing your website regularly so you know what your potential players are reacting well to, or are struggling with when they reach the website.
This also makes it easier for operators to make any significant modifications to the website - by testing it out before setting it live to all traffic, you have an indication into how successful the change will be once applied to the full website.
Apply gamification strategies to the website
Gamification strategies help to create on-page social proof, giving your players the proof they need to stick around and convert. Interactive mini games such as scratchcards and spinning wheels have proven to be successful in terms of pulling in the registrations and FTDs as you are creating a positive pre-registration experience for your potential player, giving them the dopamine hit they are seeking and will want to repeat by signing up and placing their first time deposit, to go on to play more games.