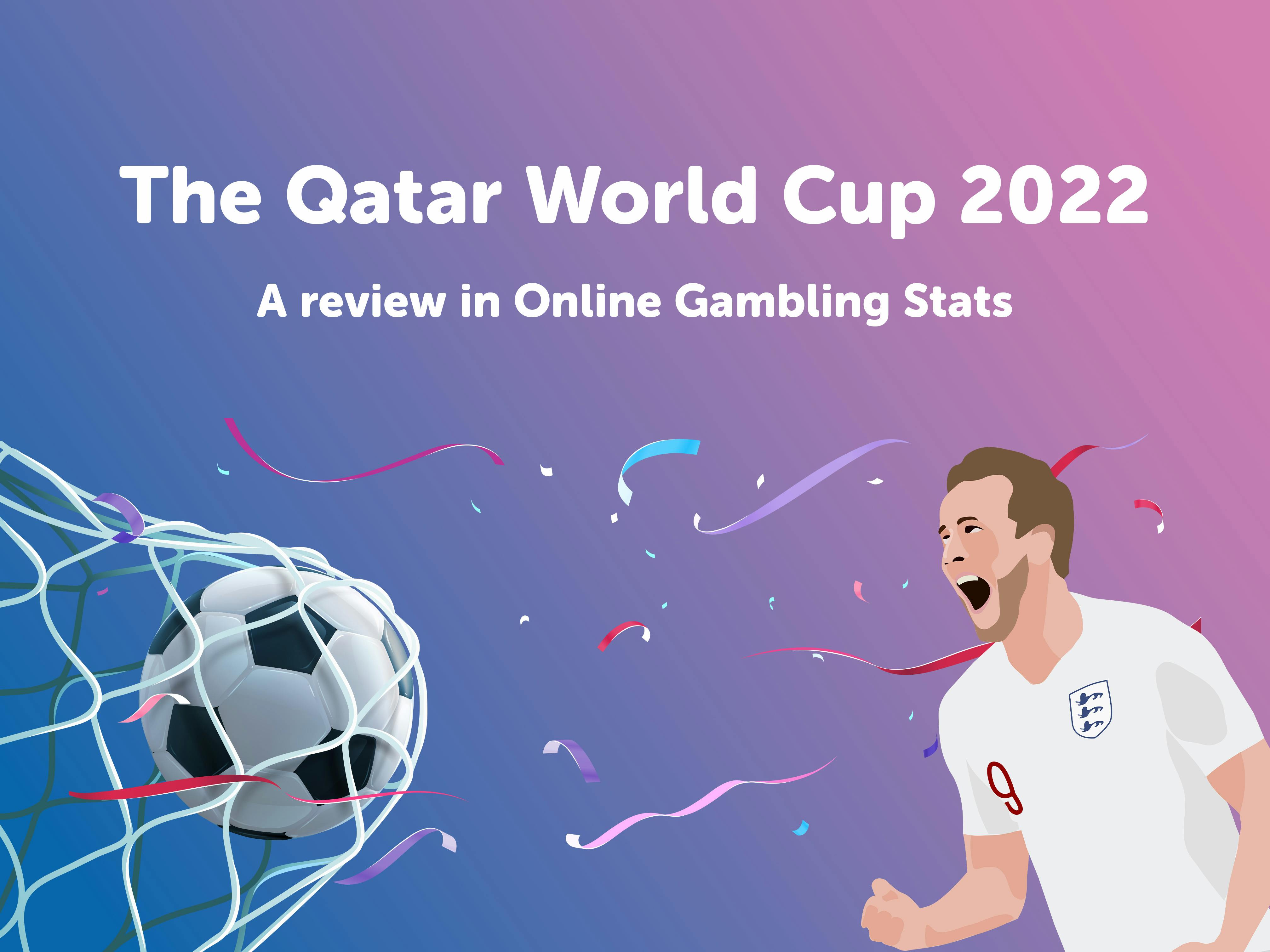 "I like big punts and I cannot lie"
The FIFA World Cup is one of the biggest sporting events in the world, drawing millions of viewers from all corners of the globe every four years. This year's 2022 edition came with plenty of excitement, but anticipation! With that in mind, let's take a look at some interesting stats about this year's World Cup, including a review of how online gambling has affected it over the years.
Online gambling has become an increasingly popular activity over the past few years, and it's no different when it comes to sports betting. According to a report by KPMG, more than half (53%) of bettors surveyed said they planned to place bets on the 2022 World Cup – making it one of the most anticipated sporting events for online gamblers. Moreover, 87% of those surveyed said they plan to use their mobile devices to place bets on this year's tournament.
The impact of online gambling goes beyond just bettors placing wagers; it also affects traditional sportsbooks as well. According to KPMG, nearly three-quarters (73%) of sportsbook operators plan to offer online betting options during this year's tournament. That means traditional sportsbooks are being forced to adapt in order to stay competitive in today's digital landscape.
World Cup 2022 Stats & Facts
This year's tournament was expected to draw huge crowds once again, and that's exactly what it did! - The event sold more than 3 million tickets in April 2021 alone! Additionally, over 1 billion people tuned in from all around the world.
The bookies' favourites before kick off lied with Brazil, with the average odds being 2/5 across the UK gambling scene. The eventual winners, Argentina, came in second favourites with the average odds across the UK scene being 13/8.
How did Operators use the World Cup to their advantage?
An array of special bonuses and offers were rolled out across the World Cup, and rightly so! SkyBet and Bet365 offered daily £1 free bets to entice punters to keep returning. With the latter, actually having a 'fantasy free to place score predictor' with a £1m jackpot. (based on getting four correct scores in four matches) Brands understood that with the monopoly off attention, they needed to stand out. We believe this is only the beginning for free to play and retention games, so certainly, it'll be interesting to see where the industry takes us for the next World Cup.
The 2022 FIFA World Cup promised to be another exciting event for fans and bettors alike, and boy, it didn't disappoint! From traditional sportsbooks adapting their business models for online gambling options, to millions buying tickets and billions tuning into watch from around the world – there was something for everyone during this iconic event!
Would you like to kick-off your player acquisition strategies? If so, drop us an email on hello@iconvert.io and let's increase your registrations by 10%.