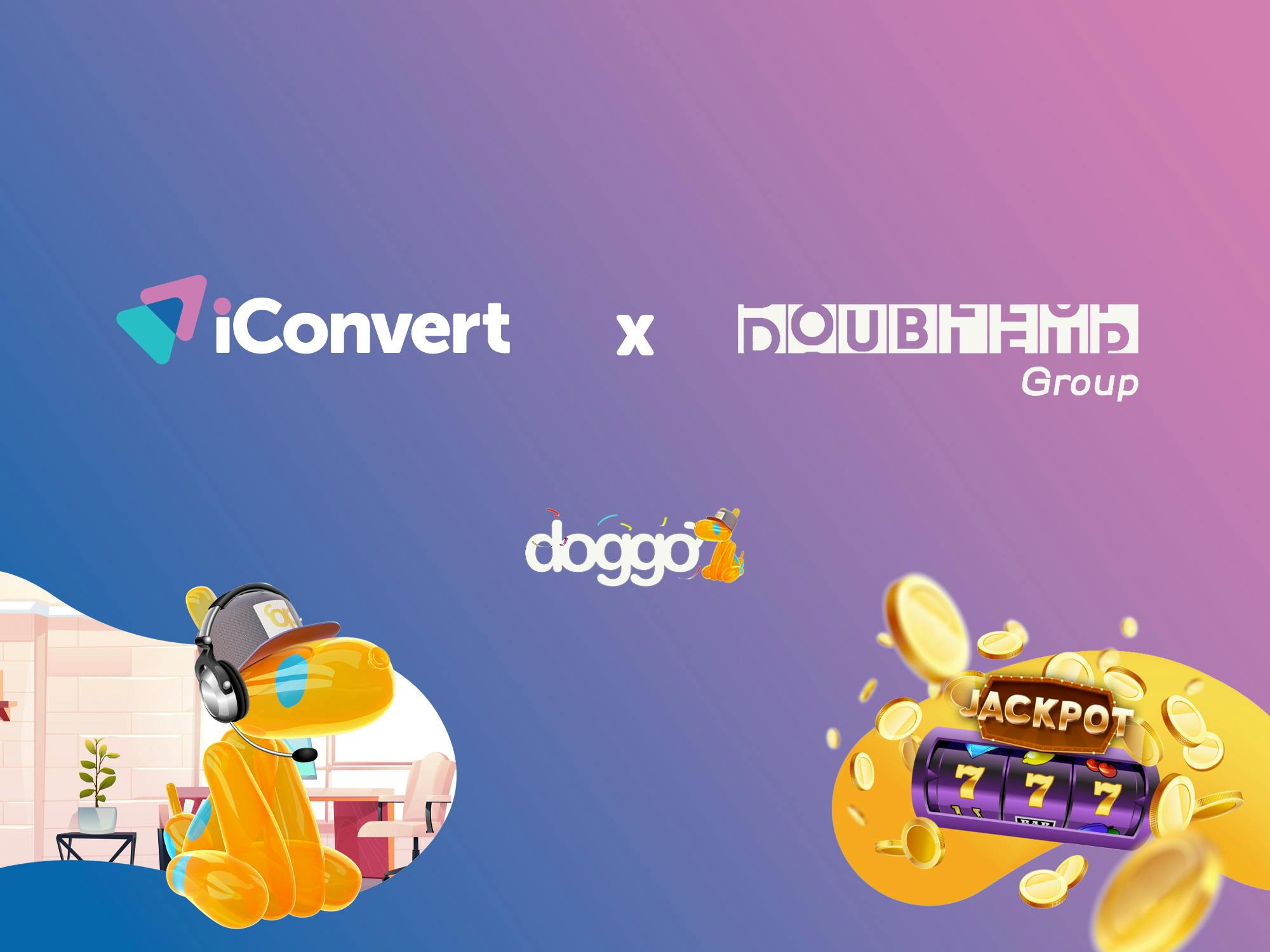 iConvert are chuffed to announce the latest fantastic new client, DoubleUp Group.
DoubleUp Group was founded with one main goal – to promote iGaming products that have staying power. With Doggo Casino having a lightning fast registration process, lucrative welcome bonuses and full mobile capabilities, we definitely feel the staying power!
Doggo operates in an array of markets such as; New Zealand, Finland, Brazil and Canada and have massive hunger for growth into new markets.
To achieve this, iConvert will be supporting the brand with exit intent pre-registration overlays to turn more 'players into payers' and ensure that a higher percentage of traffic in each jurisdiction is converting and not exiting the website, impacting bounce rate.
The brand will also be given access to the full iConvert gamification suite of tools in order to increase onsite engagement and ramp up conversions.
Ashley Wood, CEO at iConvert commented: "We're over the moon to make our partnership with Double Up official. Being a company which has nearly as many Spaniels as employees, we've always secretly had a sweet spot for Doggo Casino. It feels great to kickstart our partnership and we cannot wait to see the results we achieve together ".
Matthew Taylor at DoubleUp Group said: We're really pleased with the impact that iConvert has had already on our registrations and deposits. The simple, no-fuss integration and generous help of the support staff has made this an effortless way to improve performance.