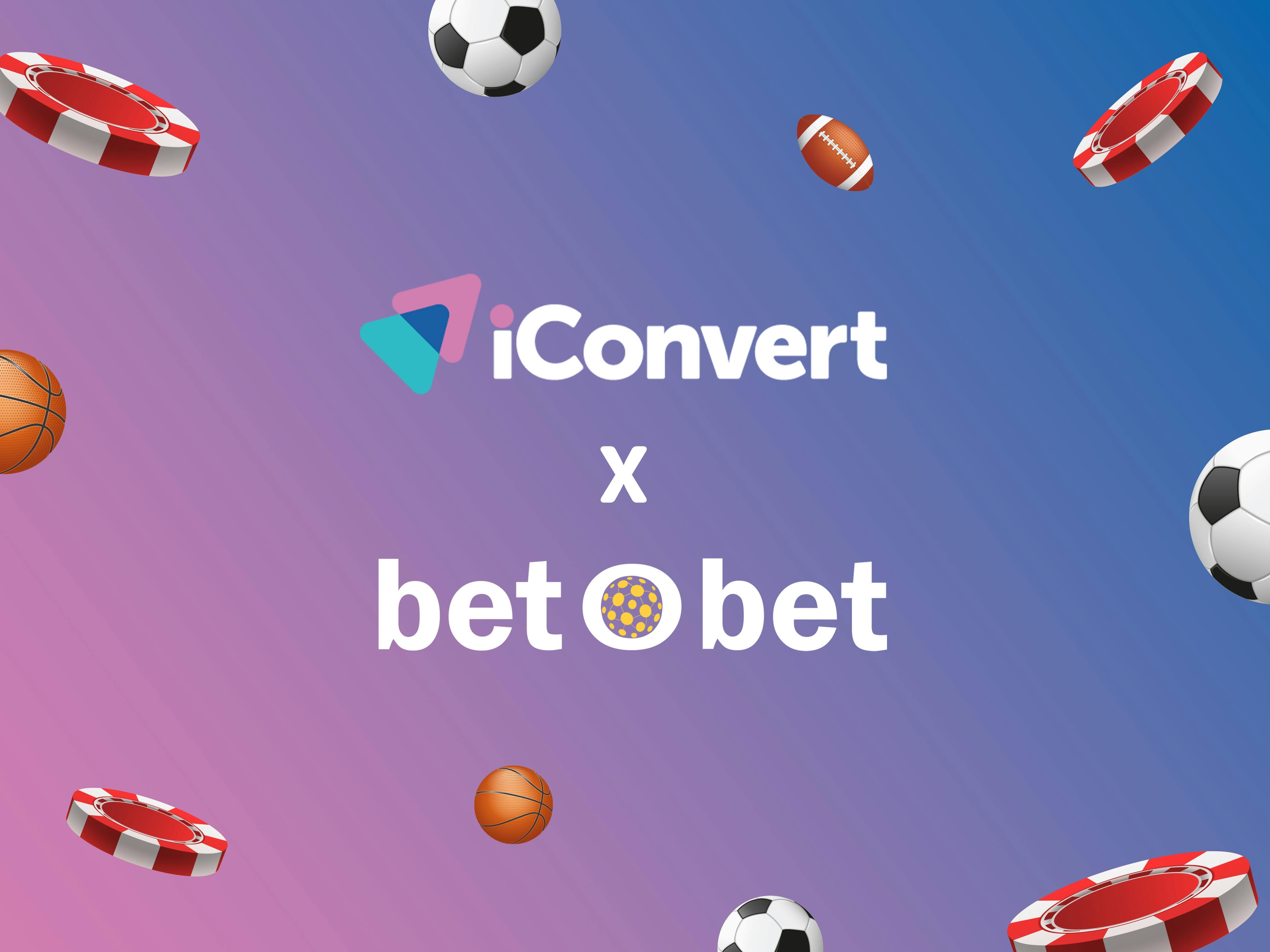 Jennifer Tate, bet O bet Marketing said: iConvert has renewed their partnership with the re-signing of an agreement with bet O bet to continue to supply its portfolio of conversion tools to the brand.
The partnership will see iConvert continue to push out their intelligent conversion suite to help maximise reach in Brazil, Chile, Morocco, Bahrain, Canada & Peru.
bet O bet is a top level bookmaker with an excellent portfolio of features and functionality, with an array of enticing bonuses and promotions for both new and existing customers.
Since onboarding back in June 2021, a 30% conversion rate was achieved through a combination of strategic onsite messaging, ongoing AB testing and various gamification strategies, to keep potential players engaged and create self-generated social proof to nudge any more uncertain players towards registration.
With various software updates and anticipated new releases from the innovative SAAS company expected within the coming year, we can only expect bigger and even better results for bet O bet in store.
Ashley Wood, Chief Executive Officer at iConvert said:
We are delighted to have been able to help bet o bet generate such fantastic results, leading to the re-signing for another year of service.
Being able to work with such a wonderful and innovative brand in the industry has truly been a pleasure - they have always been open to suggestions from our team of consultants and, because of this openness and willingness to go against the grain and test out something new, bet o bet have generated what, quite frankly, seem like unbelievable results. If we didn't see them roll in ourselves, we might not believe it!
It's a true testament to the brand's tenacity and drive to reach their goals. It's really been a pleasure to work with bet O bet over the last year, which makes the re-signing feel even sweeter!